(Adapted from Narrate your presentations with ease Coletta Teske from www.lifewire.com)
This article explains how to record a voiceover on PowerPoint (Microsoft 365, PowerPoint 2019, PowerPoint 2016, and PowerPoint 2013) for single slides or for an entire slideshow.
Before You Get Started, Be Prepared
You'll need a microphone attached to, or built into, your computer. Make sure you have that set up.
Write a script for your presentation and practice it so your voiceover will sound smooth.
Decide whether to record the voiceover one slide at a time or record a voiceover for the entire presentation in one go.
Record a Voiceover for Each Slide
We recommend that you record audio for a voiceover one slide at a time. It's much easier to edit voiceover for one slide than it is to re-record an entire presentation! To get started, select the slide where you want to add the narration, then go to Insert > Audio > Record Audio.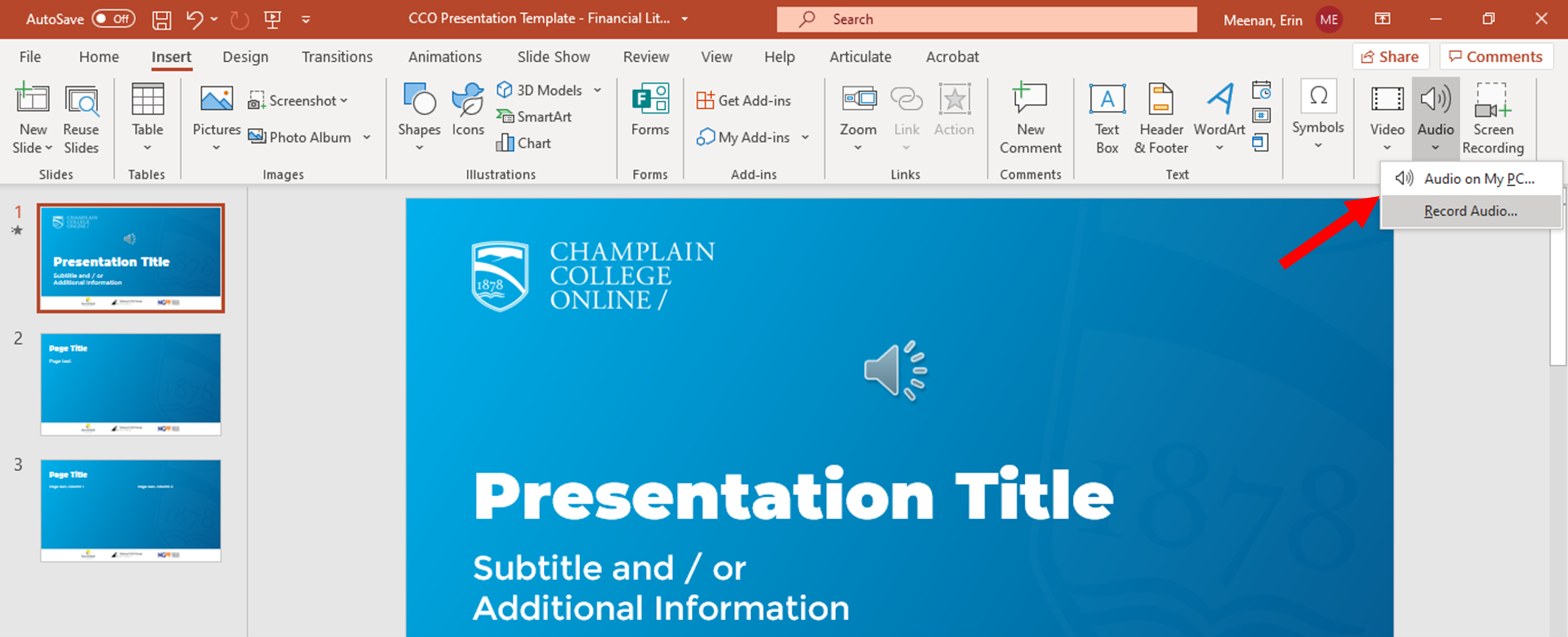 Next, you will record a voiceover on the slide: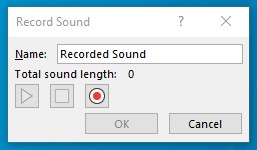 Type a Name for your voiceover.
Select Record (the button with a red dot).
Read your script for the slide narration.
Select Stop when you're finished (The square icon to the right of the red dot).
The Record box disappears, and a speaker indicating sound will appear in the center of the slide.
To review the recording, click the speaker icon and then select the Play button to hear your recording.
To delete the audio on a single slide, find and select the recording on that slide, then press the Delete key.
How to Listen to the Recorded Voiceover
Once you've recorded your narration, you can go back to the slides and listen to your voiceovers:
Select the slide containing the voiceover you want to hear.
Look for the recording icon on the slide (speaker icon).
Hover over select this icon and then click Play to preview the recording.